What's the best saw blade for a portable mill?
---
Dakin-Flathers Ripper37 sawmill blade is your answer! You get so much from one saw blade: - Up to 100% more re-grinds - Unparelleled 'out-of-the-box' performance - Minimal waste with maximum cutting power - Improved quality of finish on sawn timber Why would you use anything else? Try Ripper 37 blades now...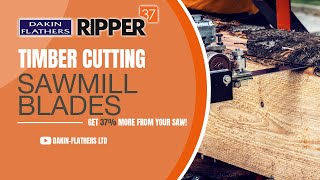 ---
What's the best way to fit a sawmill blade?
---
Watch the following video for useful hints and tips on fitting any type of sawmill blades: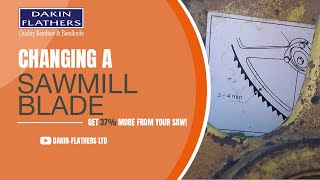 ---
Can you give me any tips on how to sharpen a sawmill blade?
---
Yes! We have a really useful bandsaw blade sharpening video here: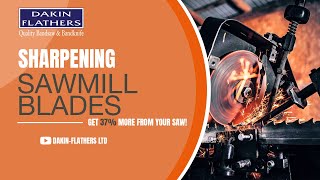 ---
How do you reset teeth on a portable sawmill blades?
---
Watch this easy to follow guide on how to set sawmill blades: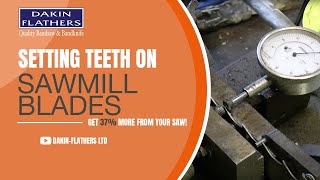 ---
---